Serving the Aircraft Industry since 2004 with the fastest, most efficient,
electric preheaters in the marketplace.
With an Aerotherm heater you can have your engine ready to go in as little as 30 minutes!
AeroTherm makes fast, effective and efficient aircraft engine preheaters. All of our heaters are thermostat controlled, can be left unattended, eliminate condensation, have a 3 year limited warranty and are made right here in the USA.  Our top of the line model can have your aircraft ready to go in as little as 30 minutes!
Our heaters are revolutionizing the aircraft engine preheating industry, they work by continuously recycling the same air in the engine compartment, evenly and consistently raising the engine and its components temperature.  This method eliminates condensation and has proven to be the most effective and efficient way of preheating an engine.
Who Uses AeroTherm?
NASA purchased the AeroTherm to heat the inside of an aircraft flying at 60,000 feet.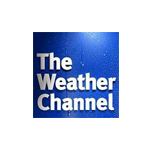 During cold periods, The Weather Channel uses the AeroTherm to keep satellite antennas free of snow.